Chevrolet Corvette Stingray C8 Exclusive
For the current Corvette Stingray C8, we have developed Aero Kit components made from 100% carbon fiber. They not only give your C8 an individual high-tech touch, but also make your car even more powerful.
All NAP Exclusive Carbon parts are handcrafted from several layers of fabric. For the unmistakable depth effect of the carbon fiber, the hardened components are sealed with several layers of clear coat and polished to a high gloss. This makes the material water, UV and temperature resistant.
With the NAP Exclusive Aero Kit, the acceleration from 100 km/h to 200 km/h gains 0.7 seconds.
We also thought about the sound and developed a active valve exhaust. It underlines the car's performance acoustically and at the same time can be used legally on EU roads.
For our aerokit components and the flap exhaust we provide all the necessary certificates for registration. We also offer homologation of the complete vehicle and issue of a vehicle registration certificate.
Carbon Aero Kit
Rear diffuser & QUAD centered valve exhaust system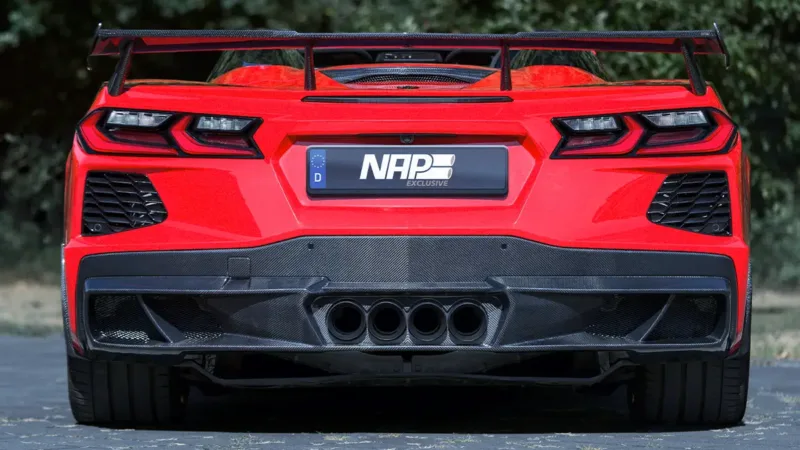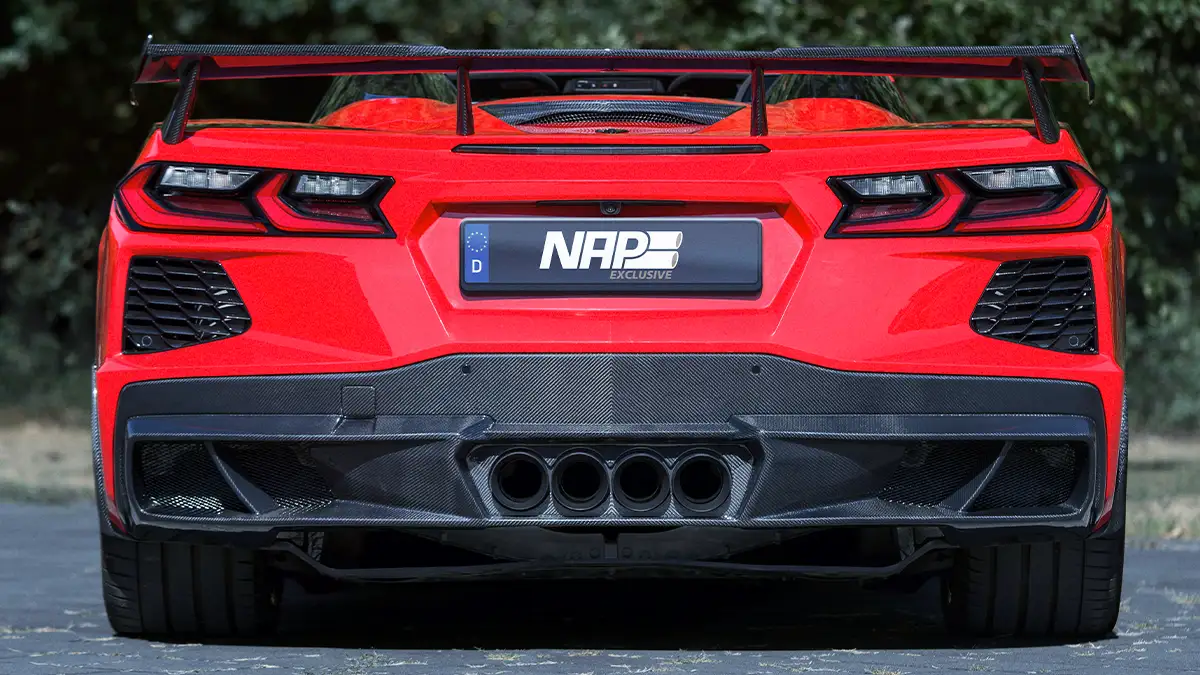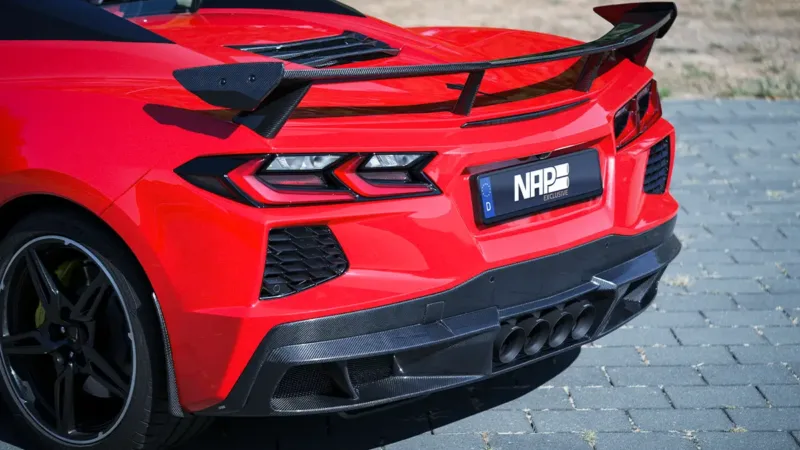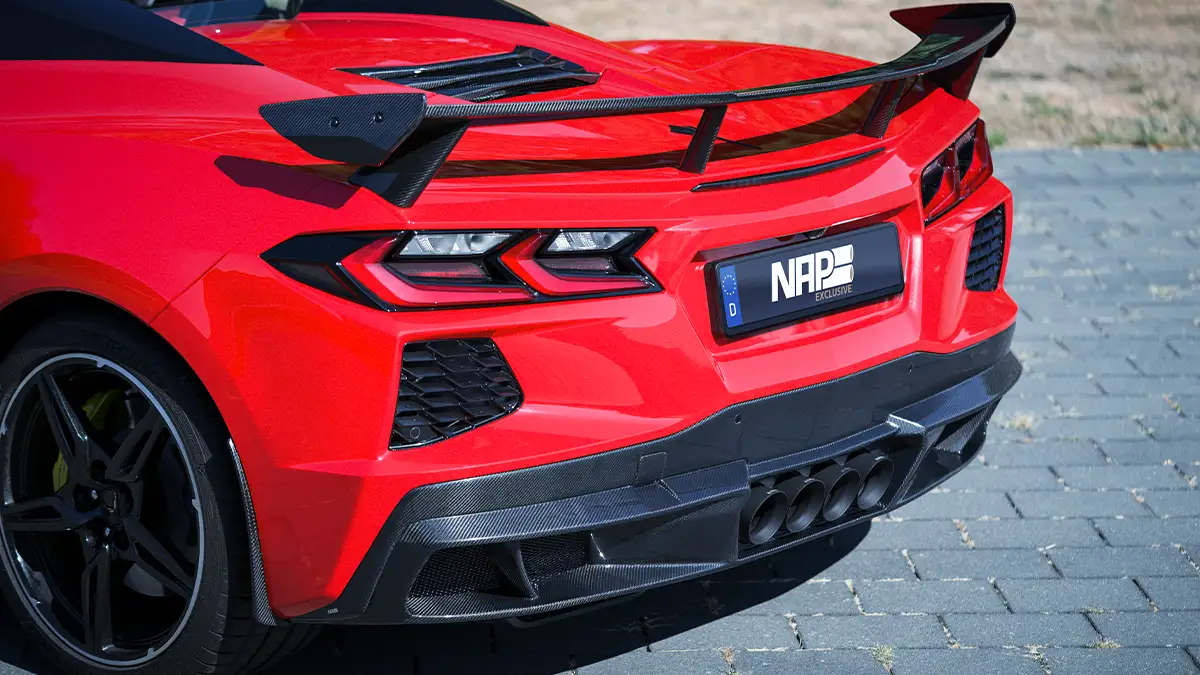 Rear diffuser & duplex valve exhaust system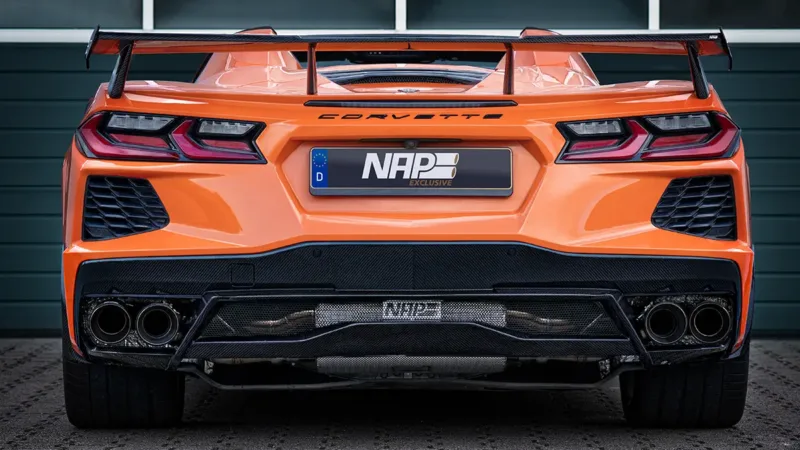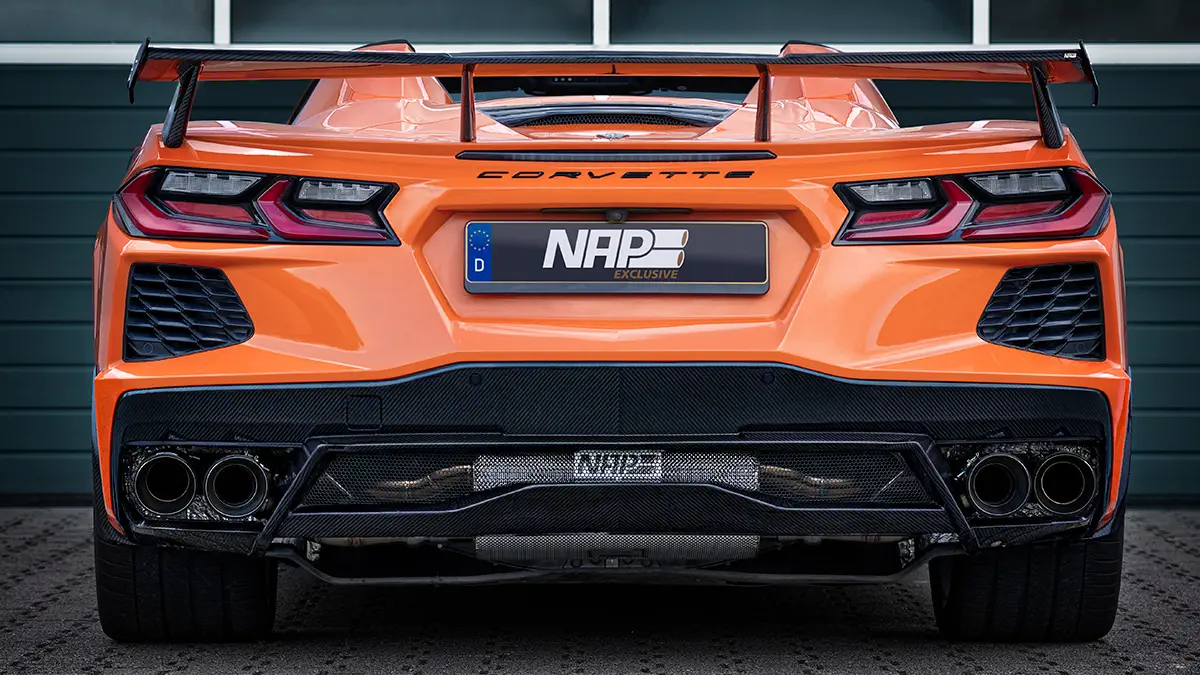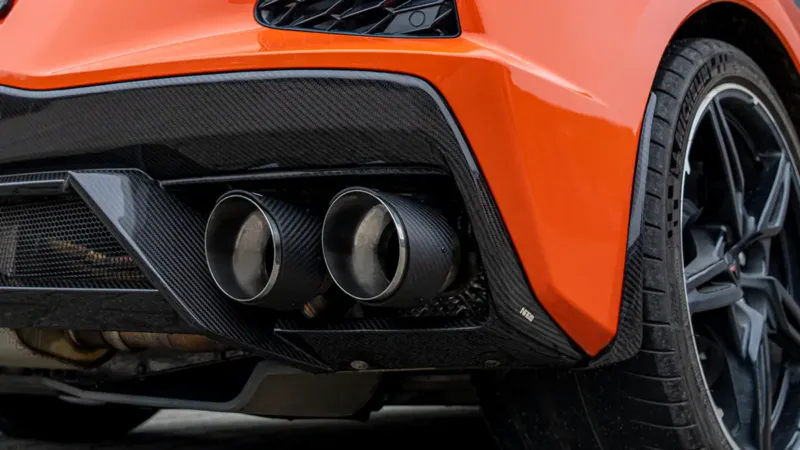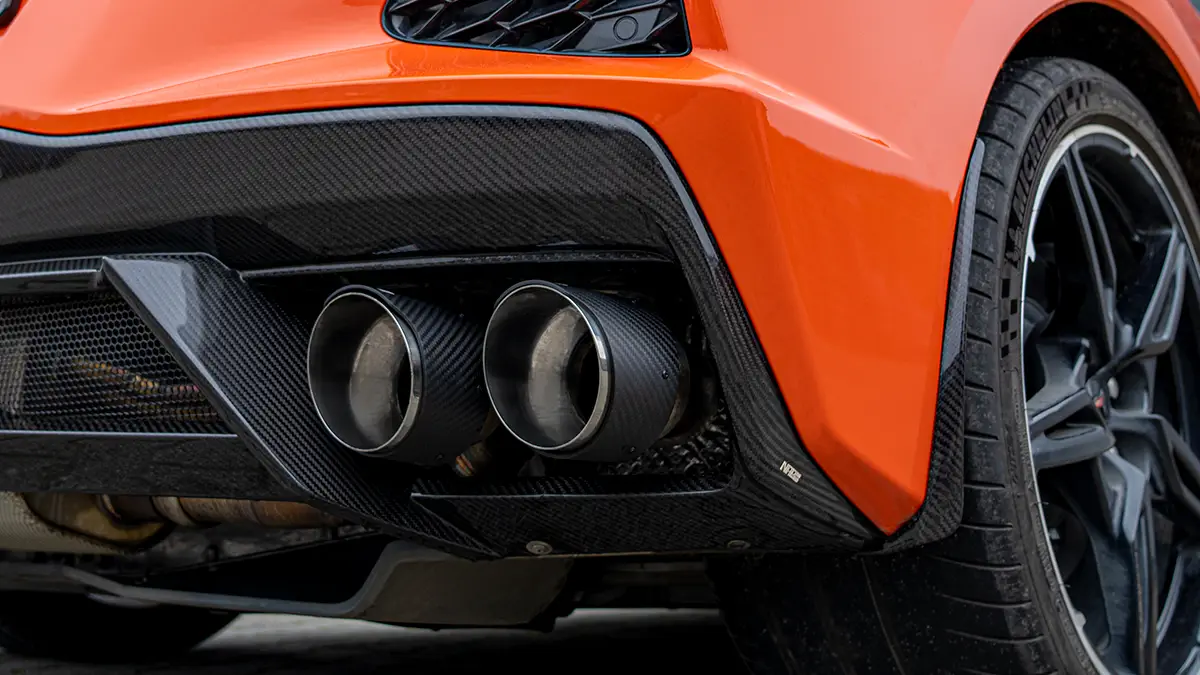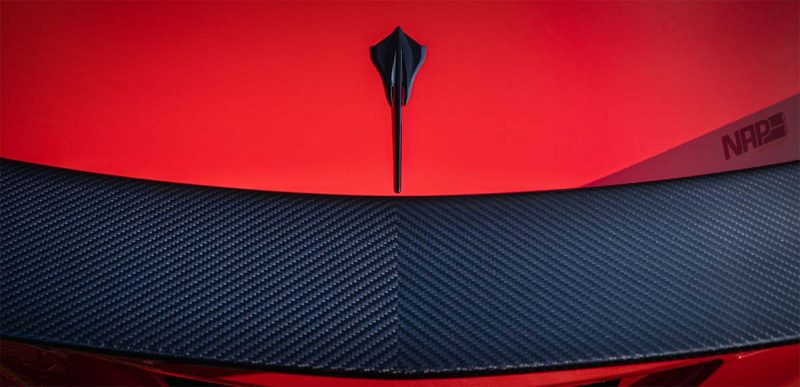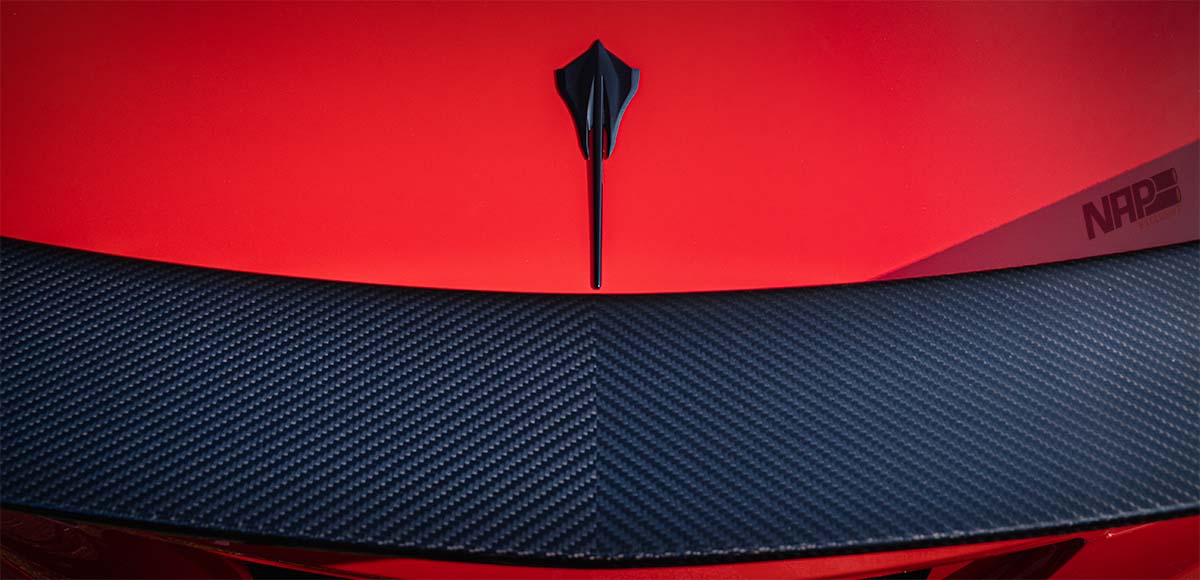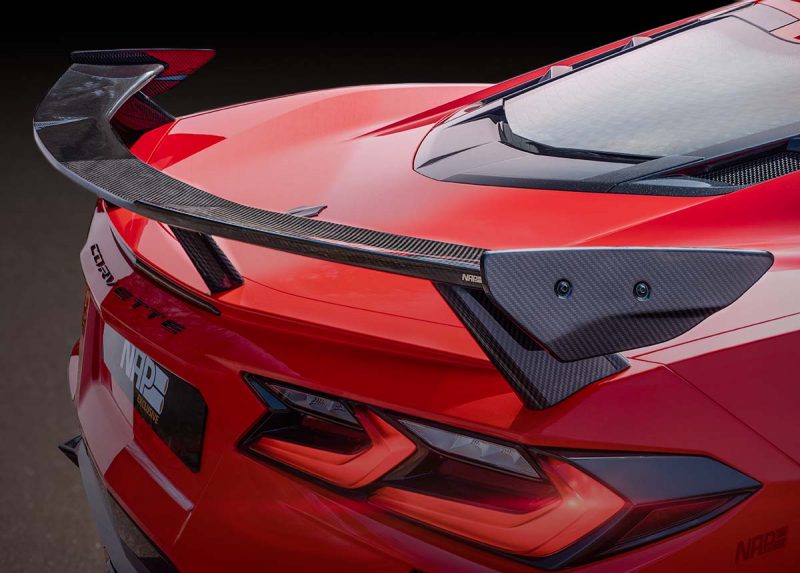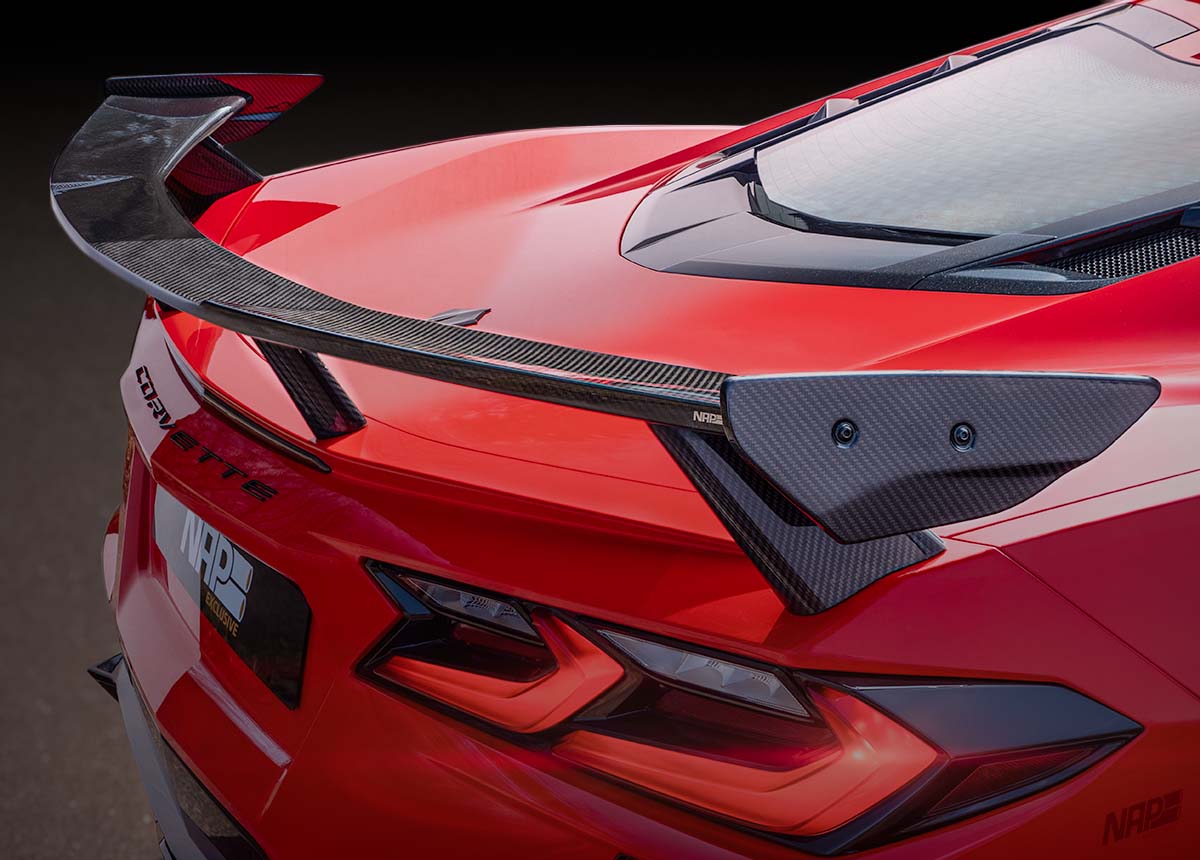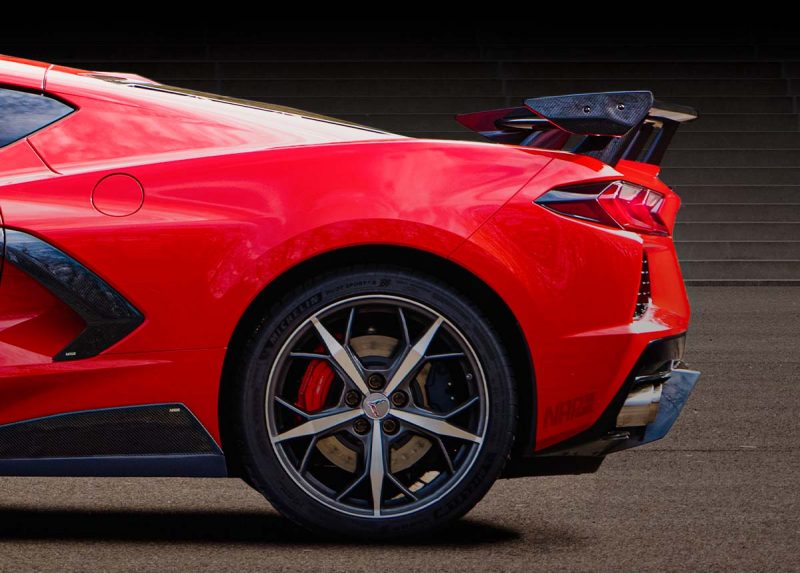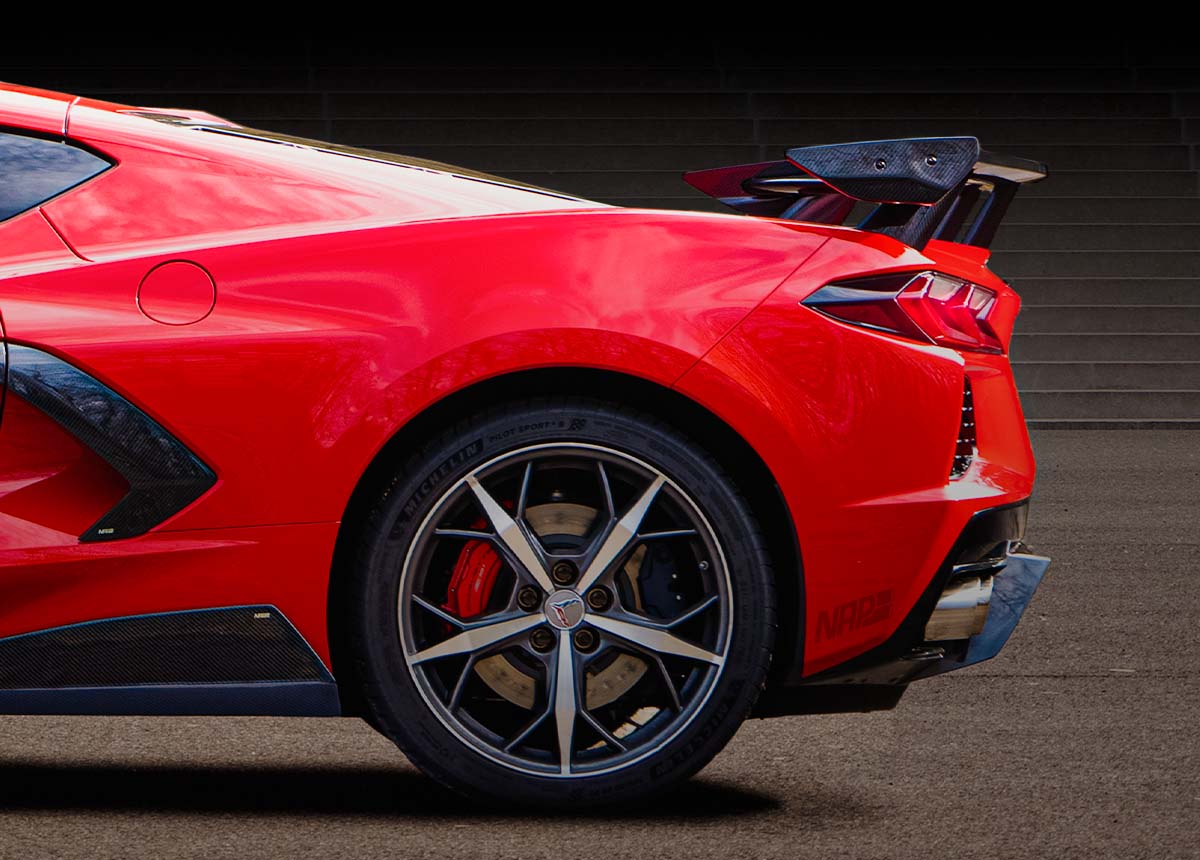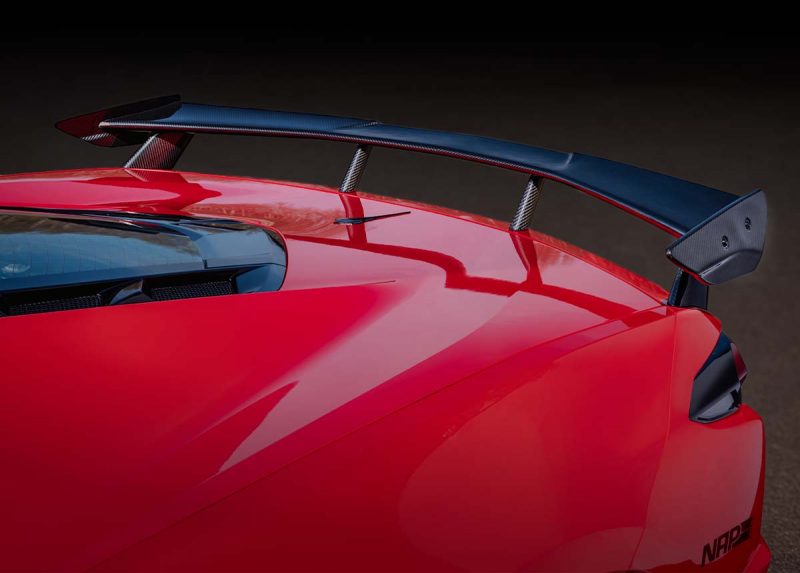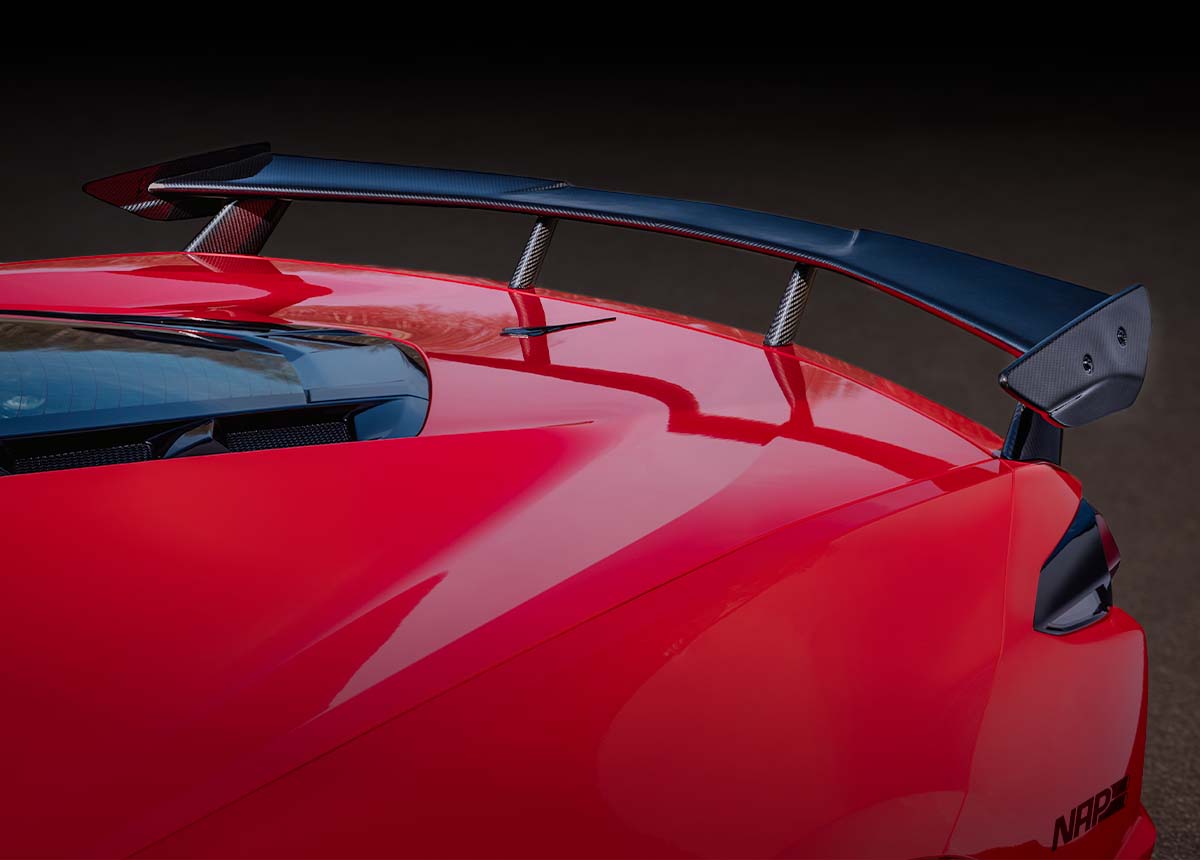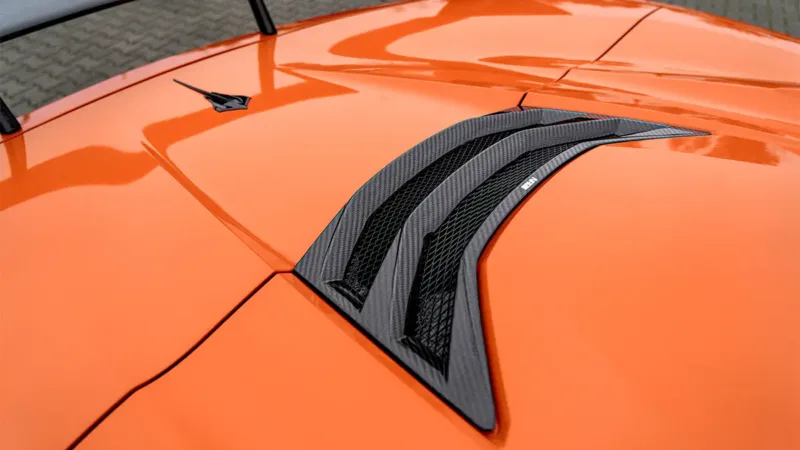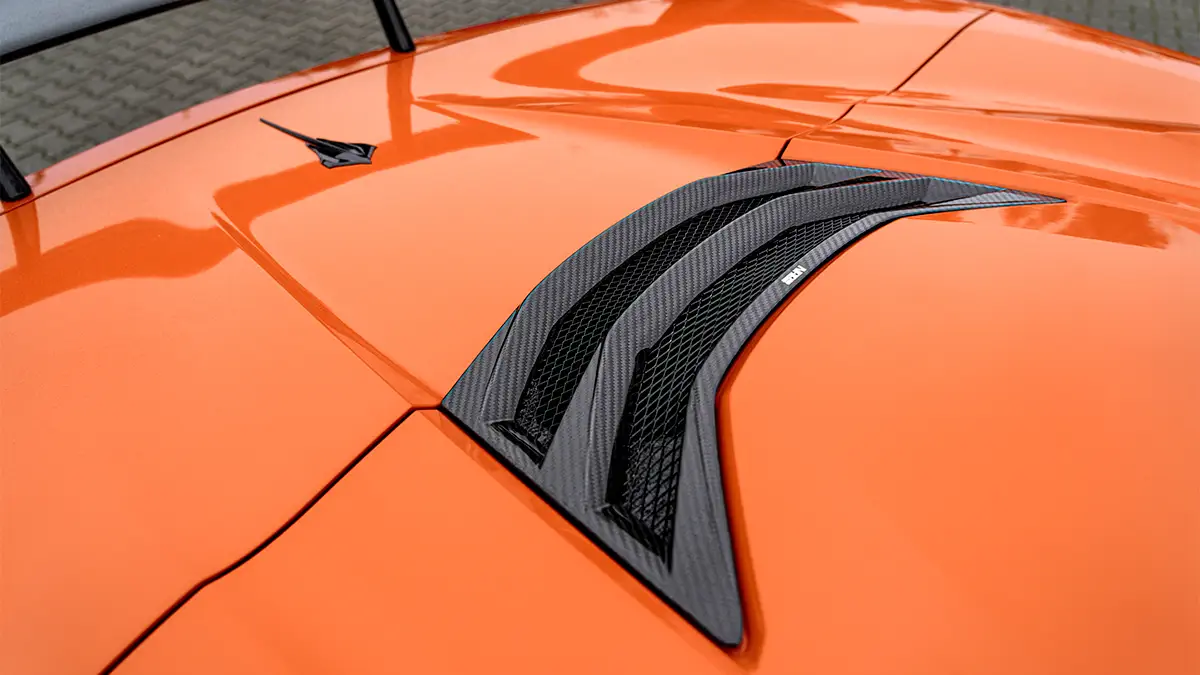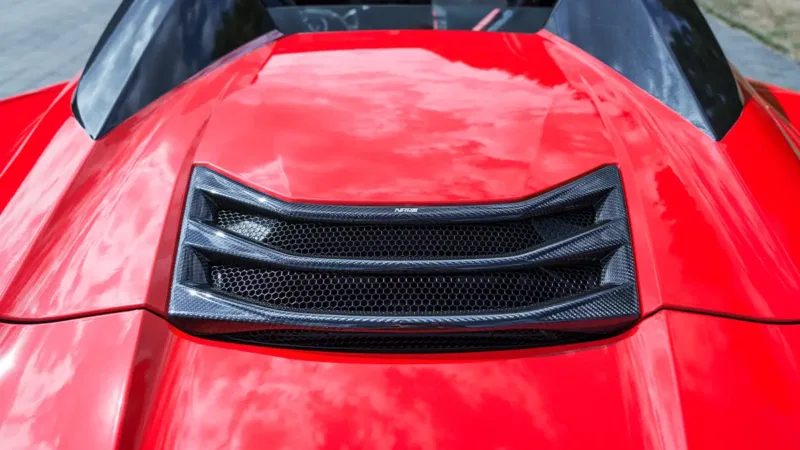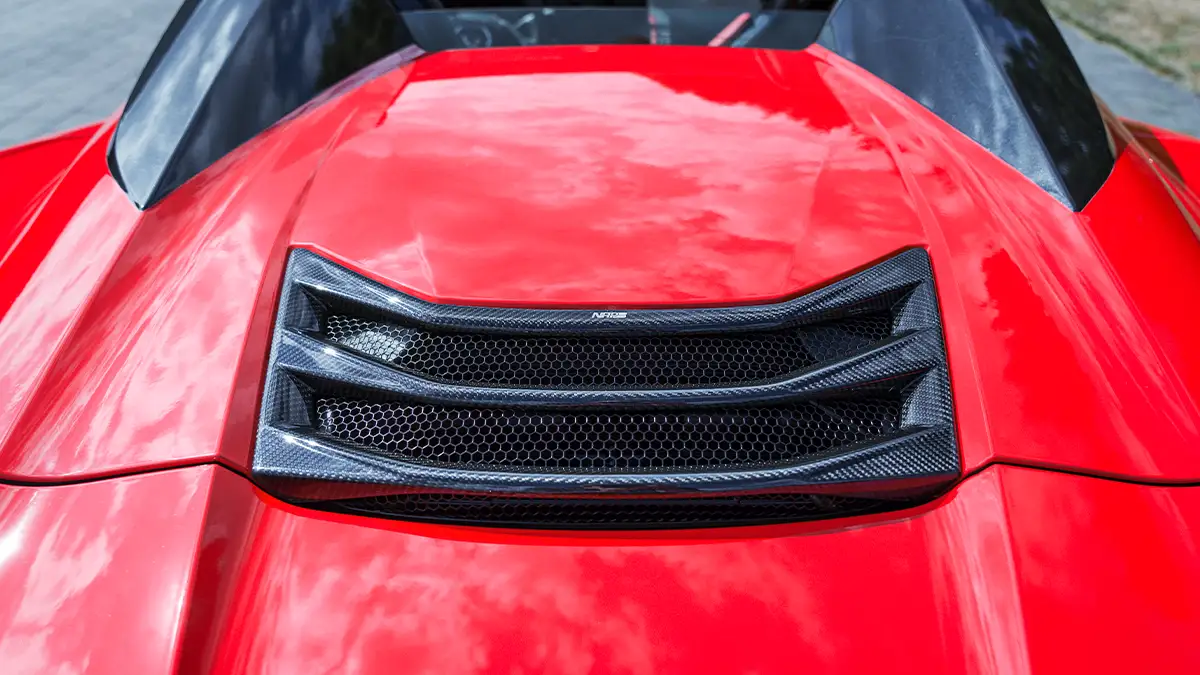 Front lip | Front air intakes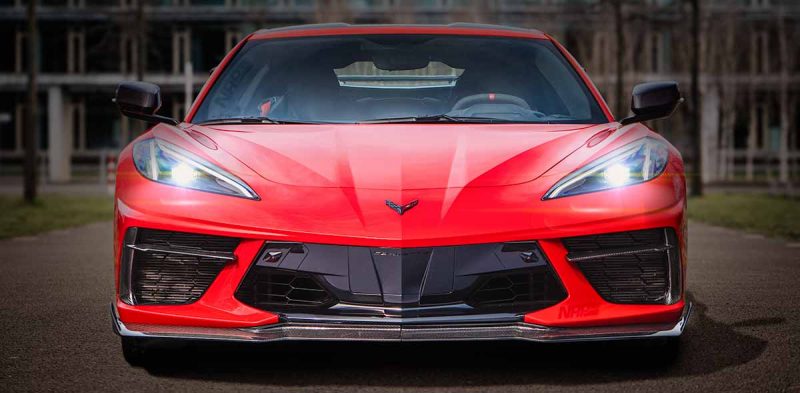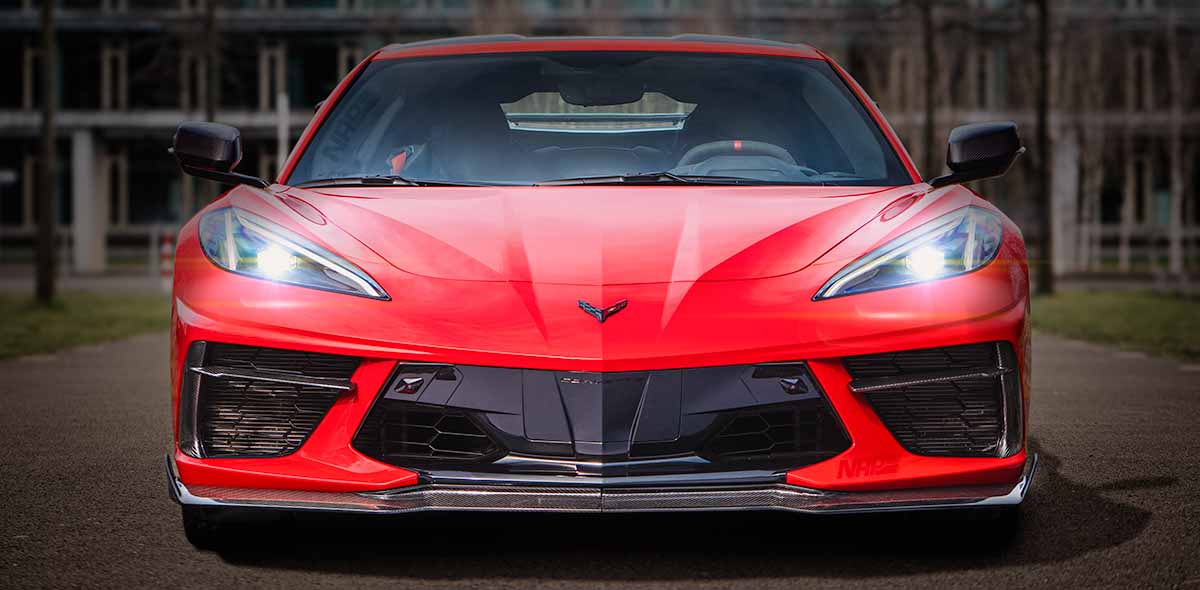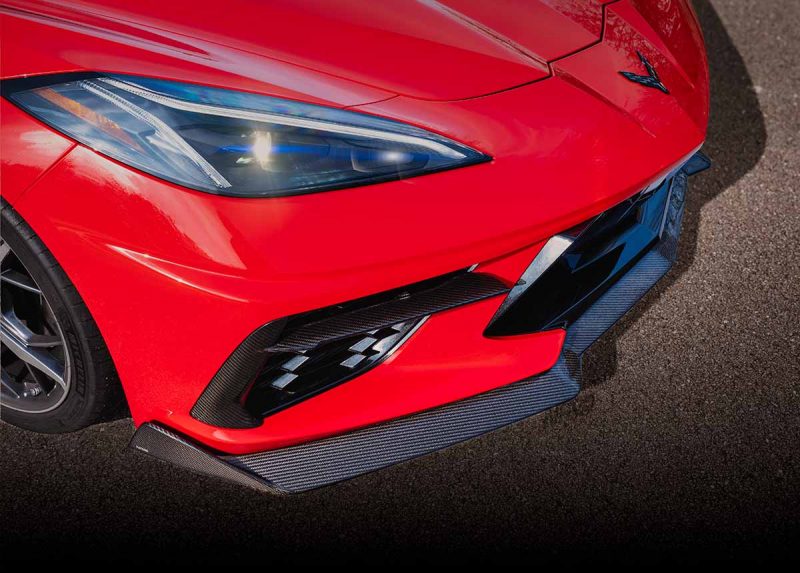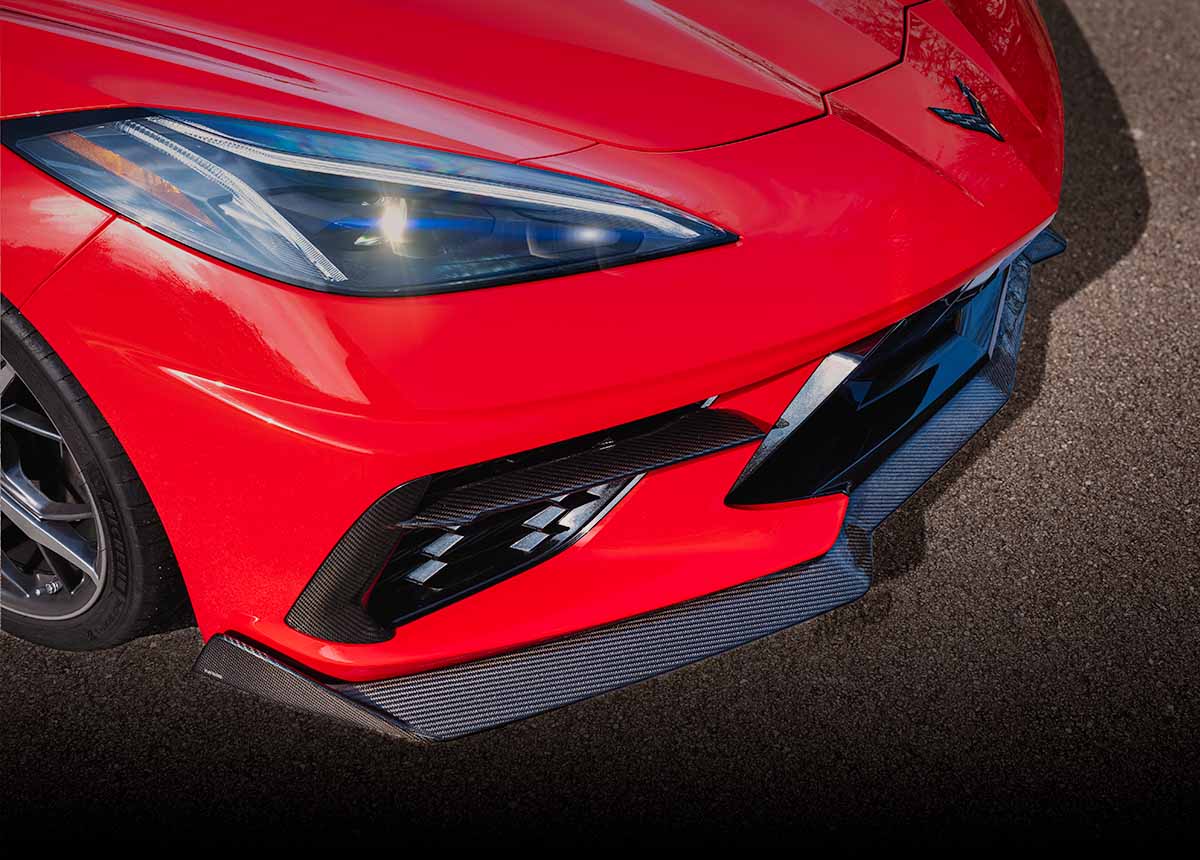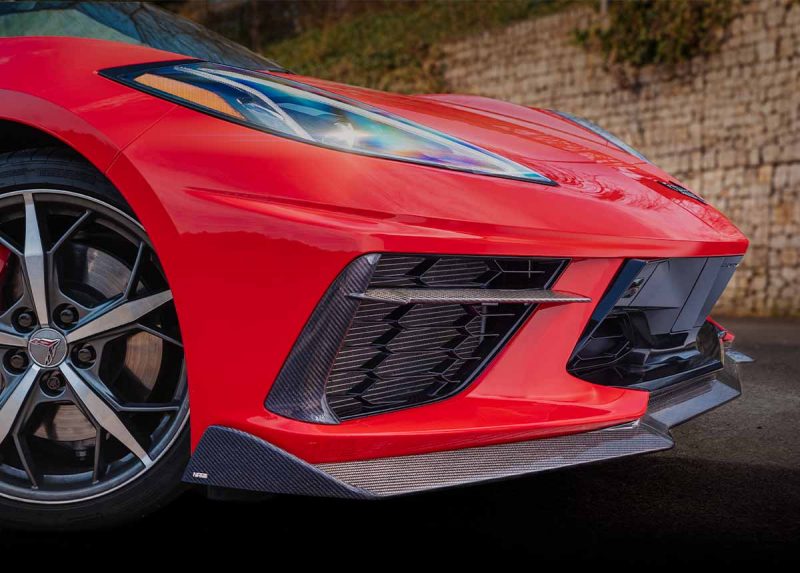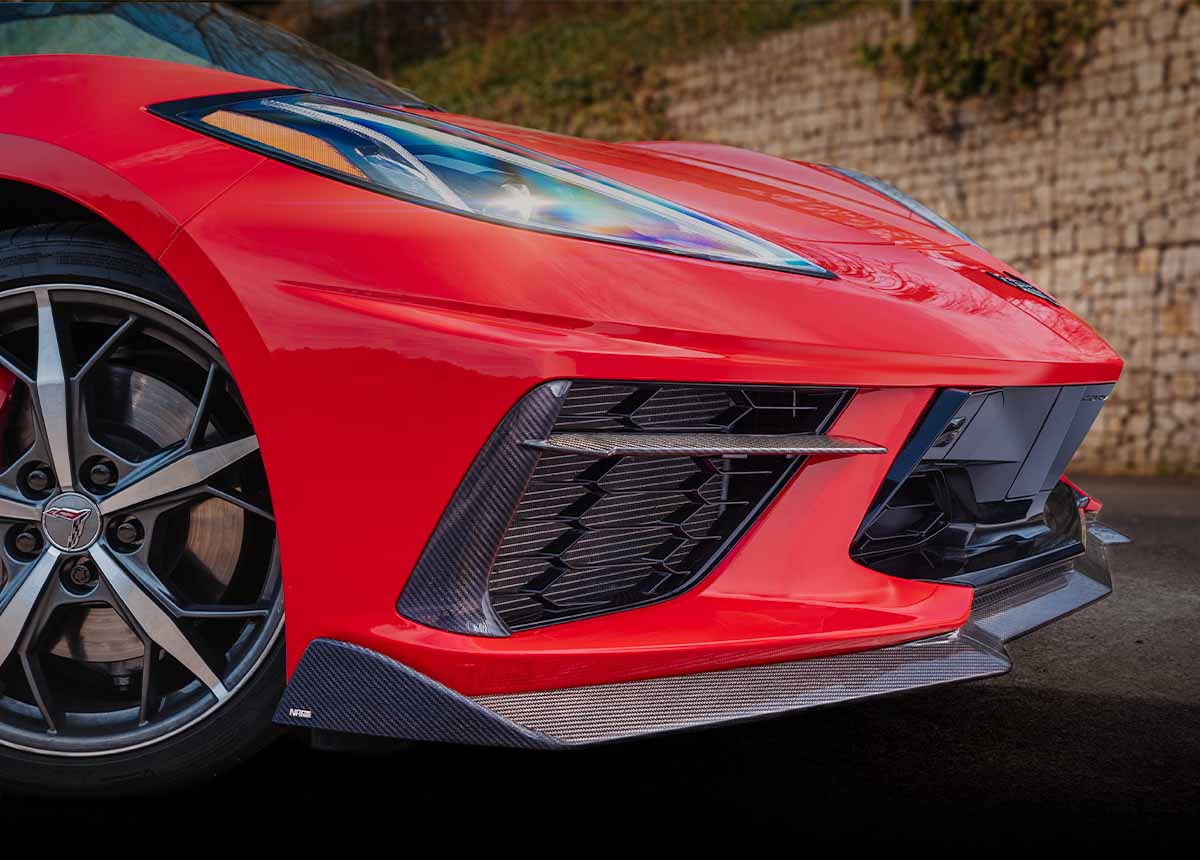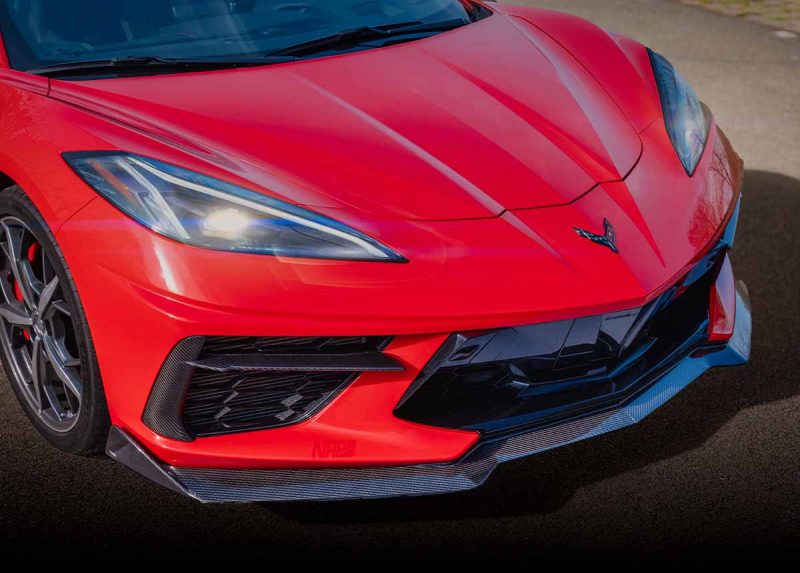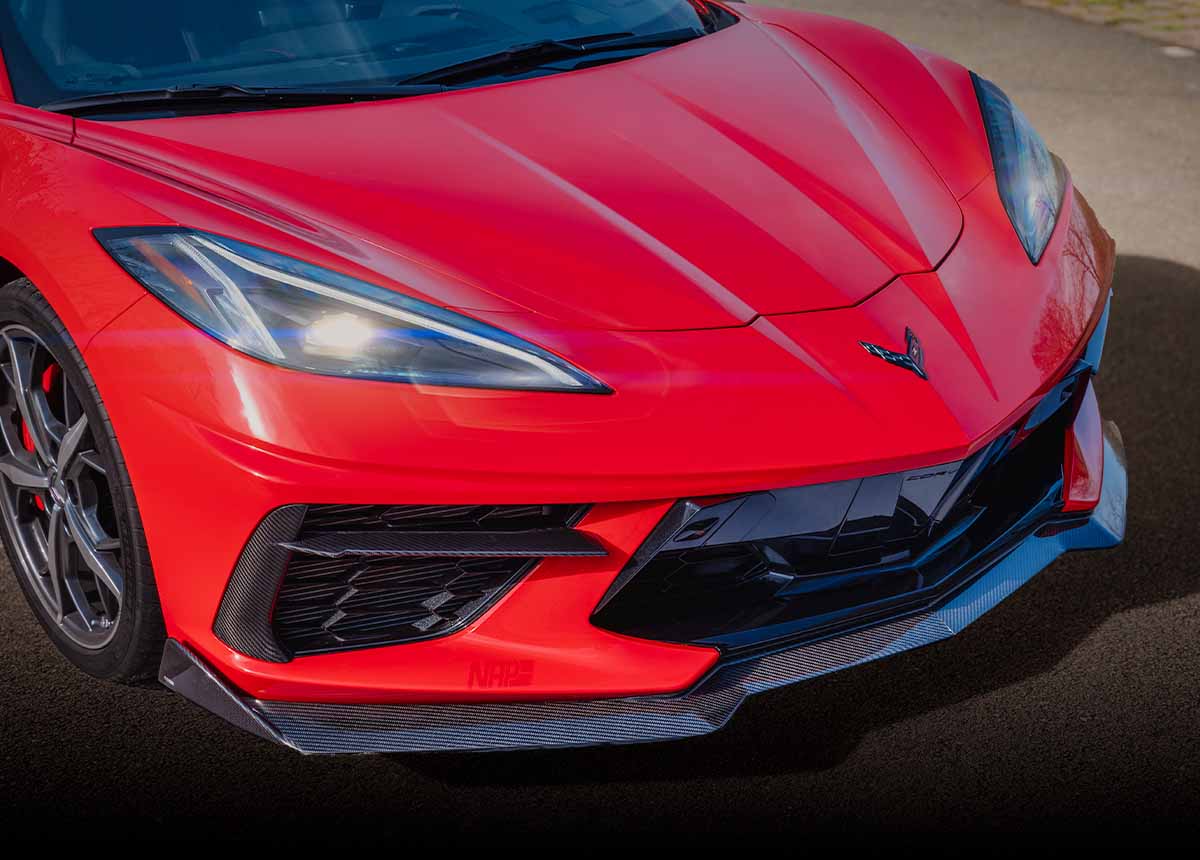 Side skirts | Side air intakes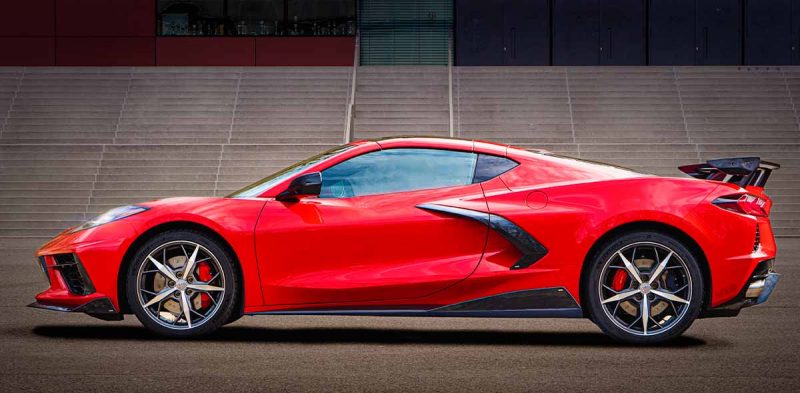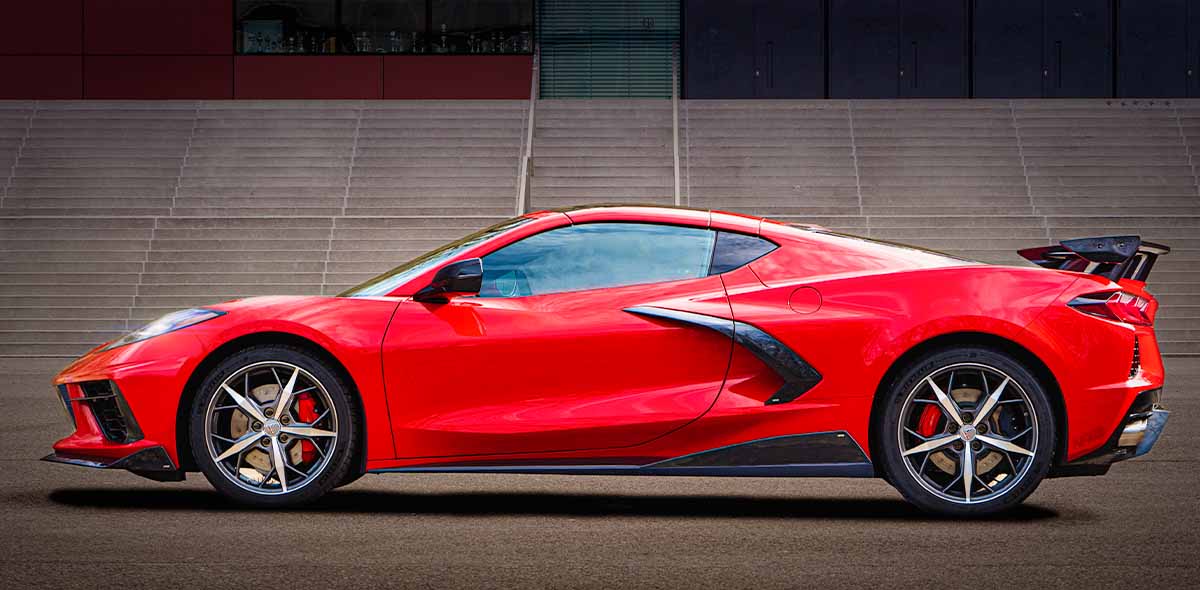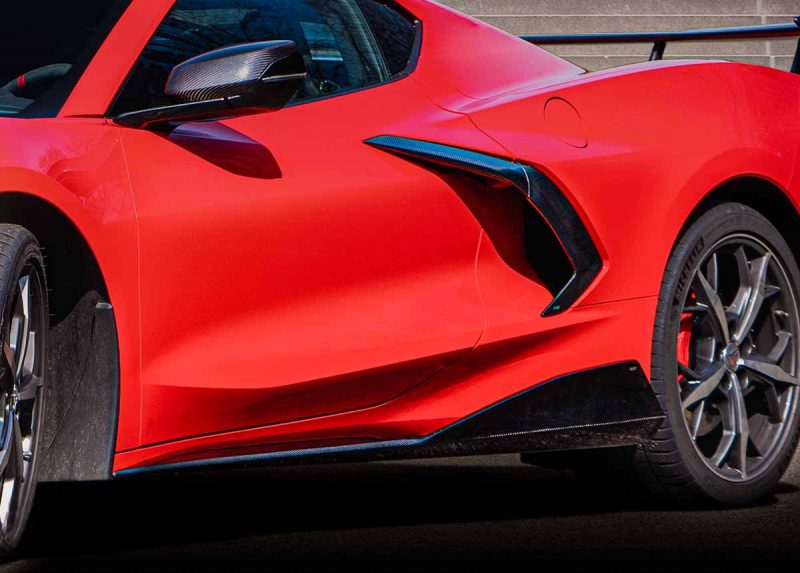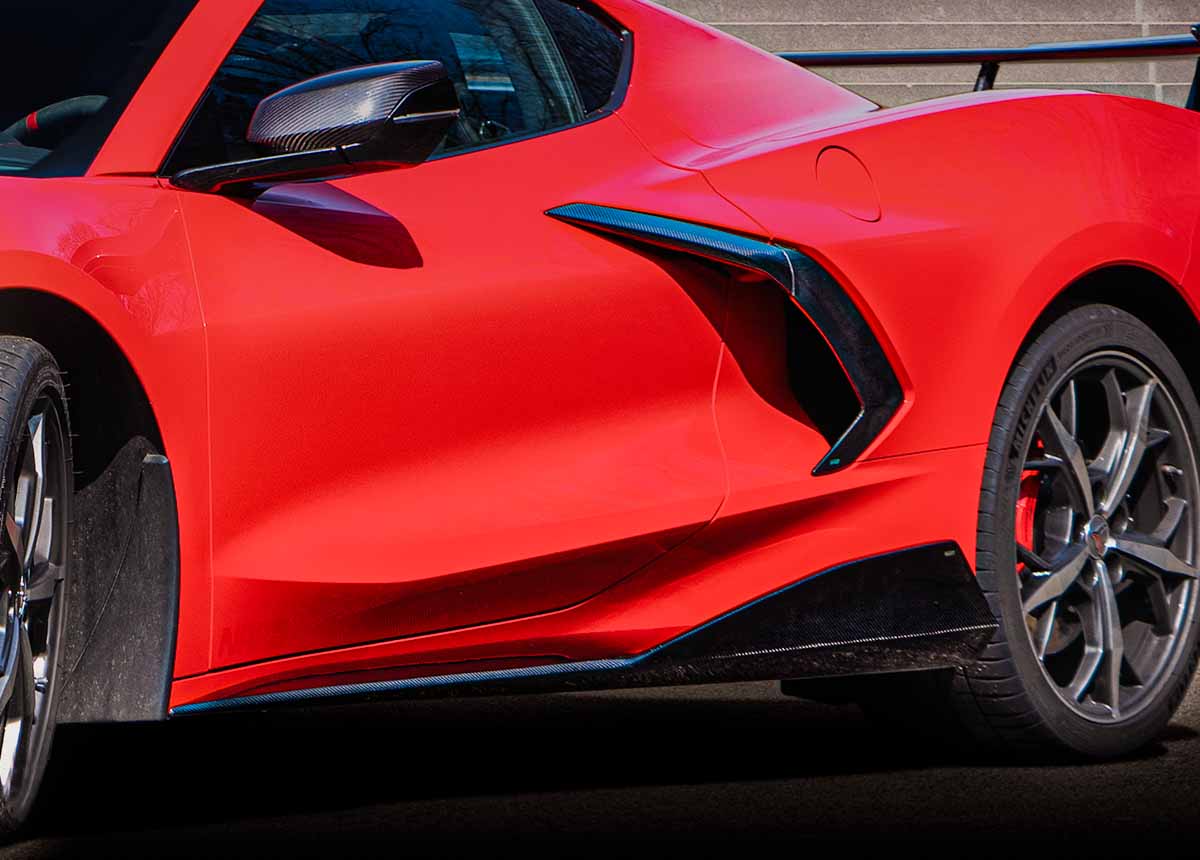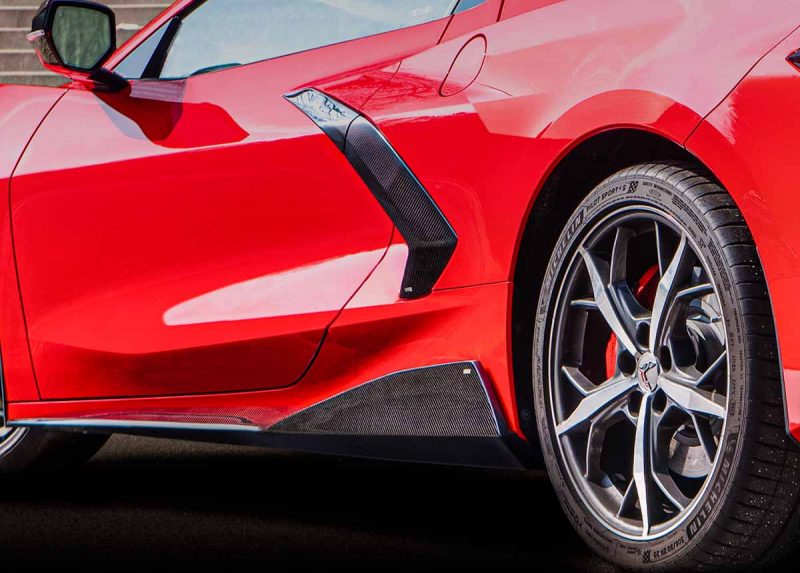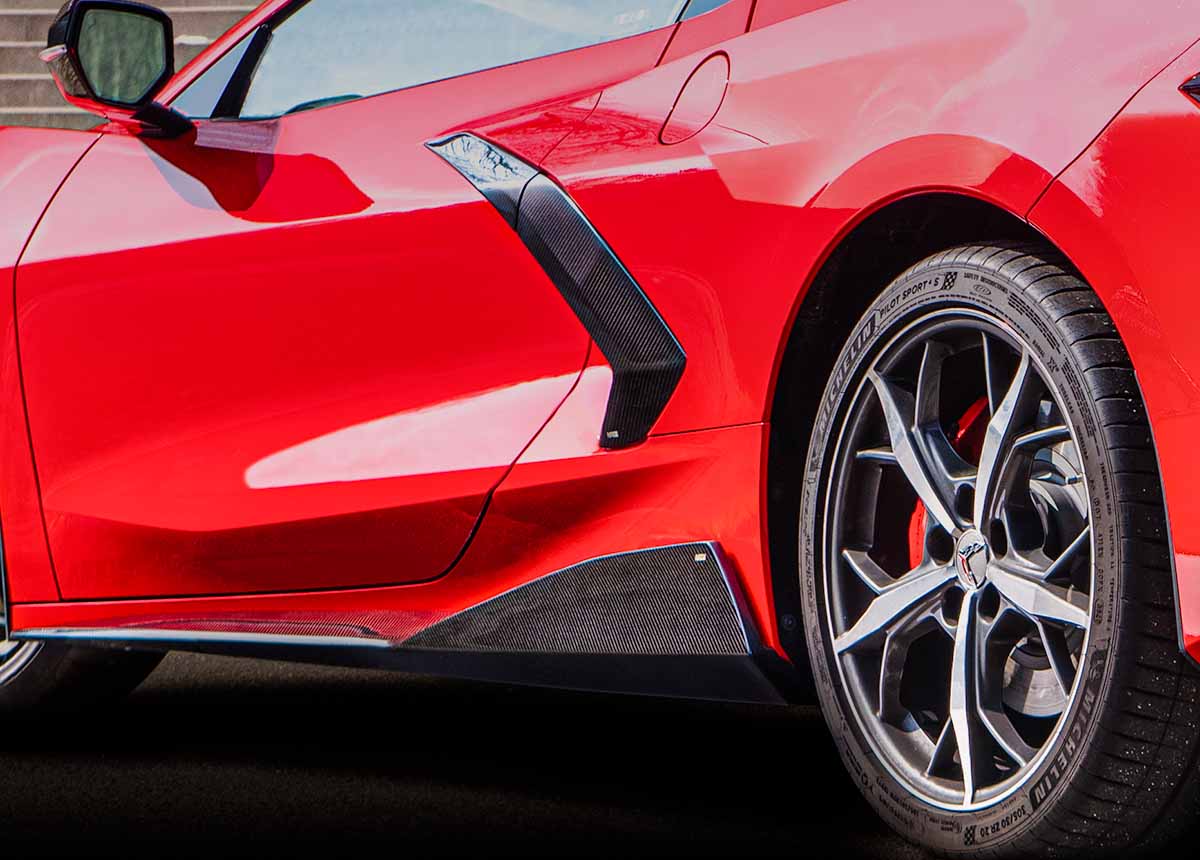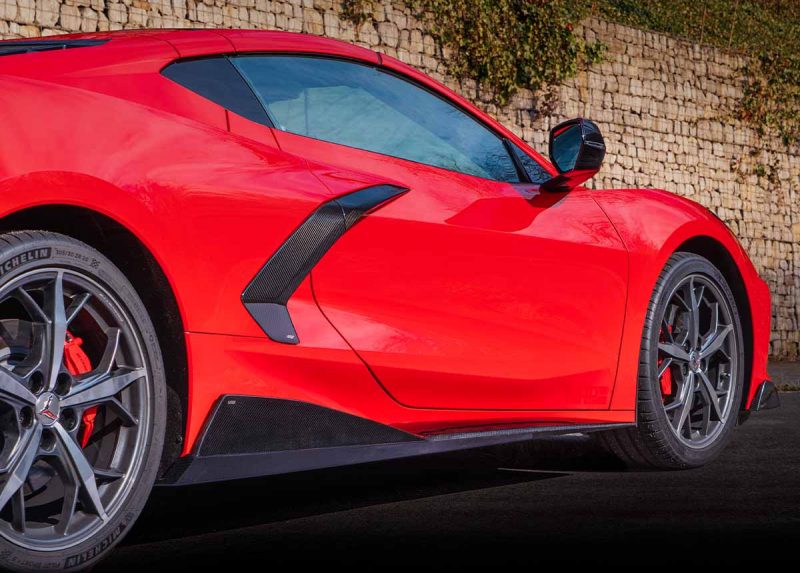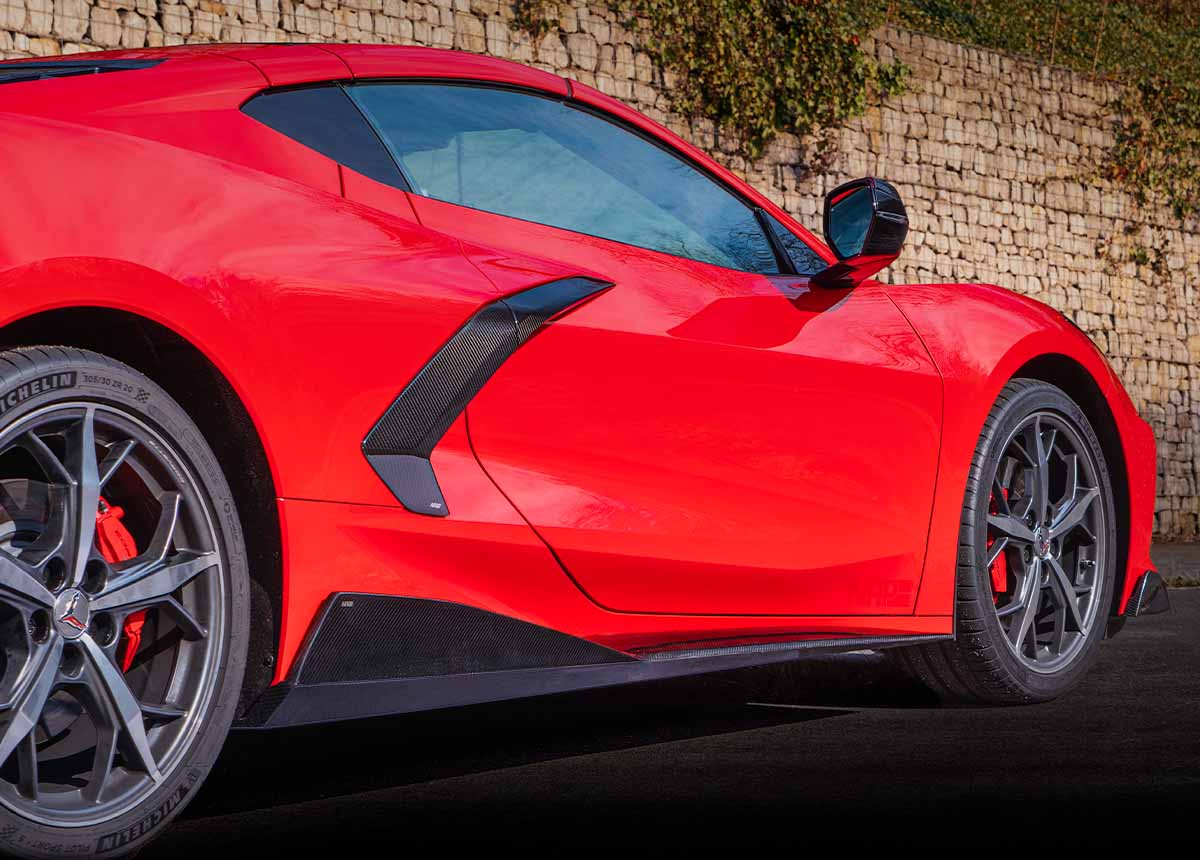 Carbon Aero Kit black painted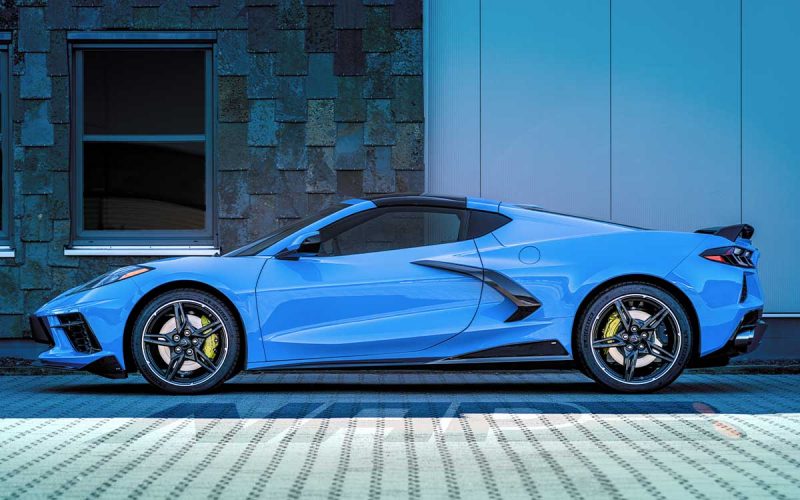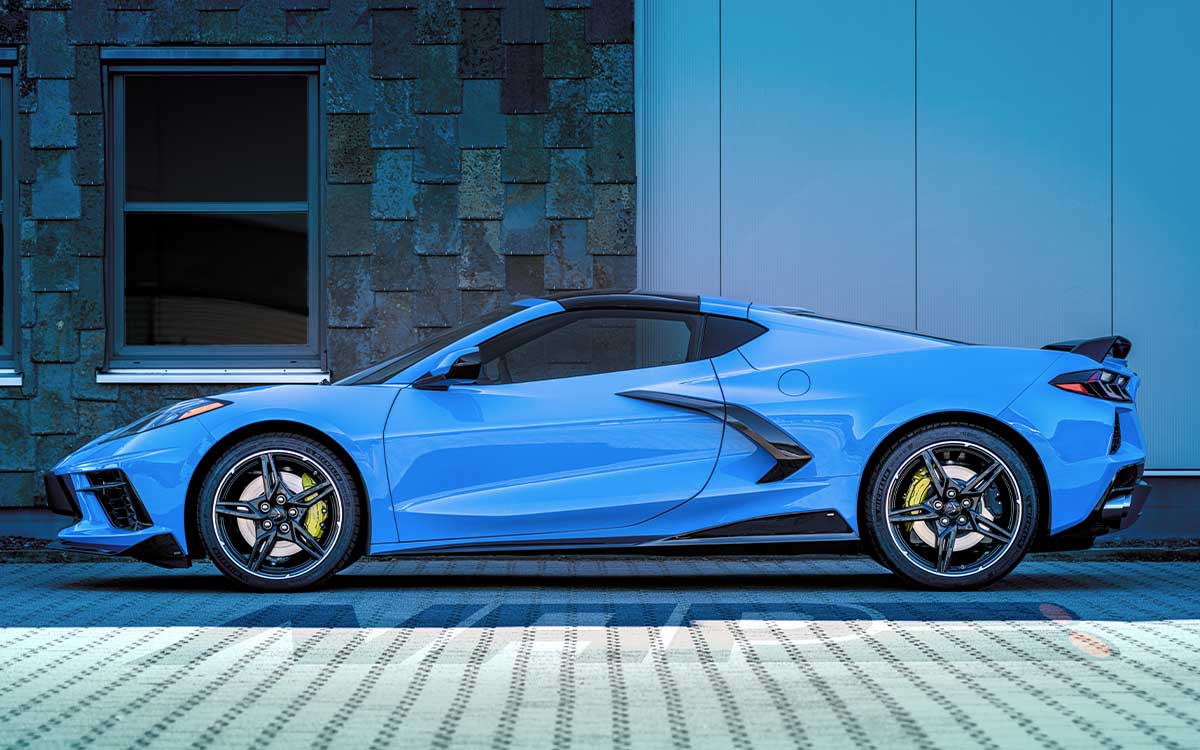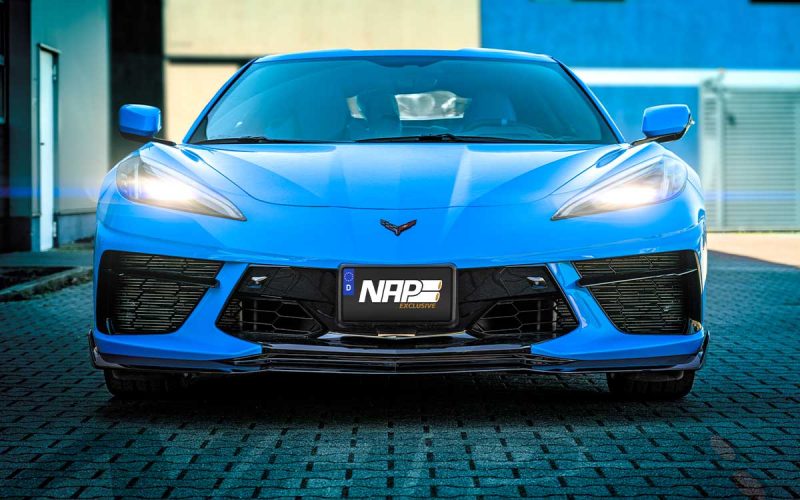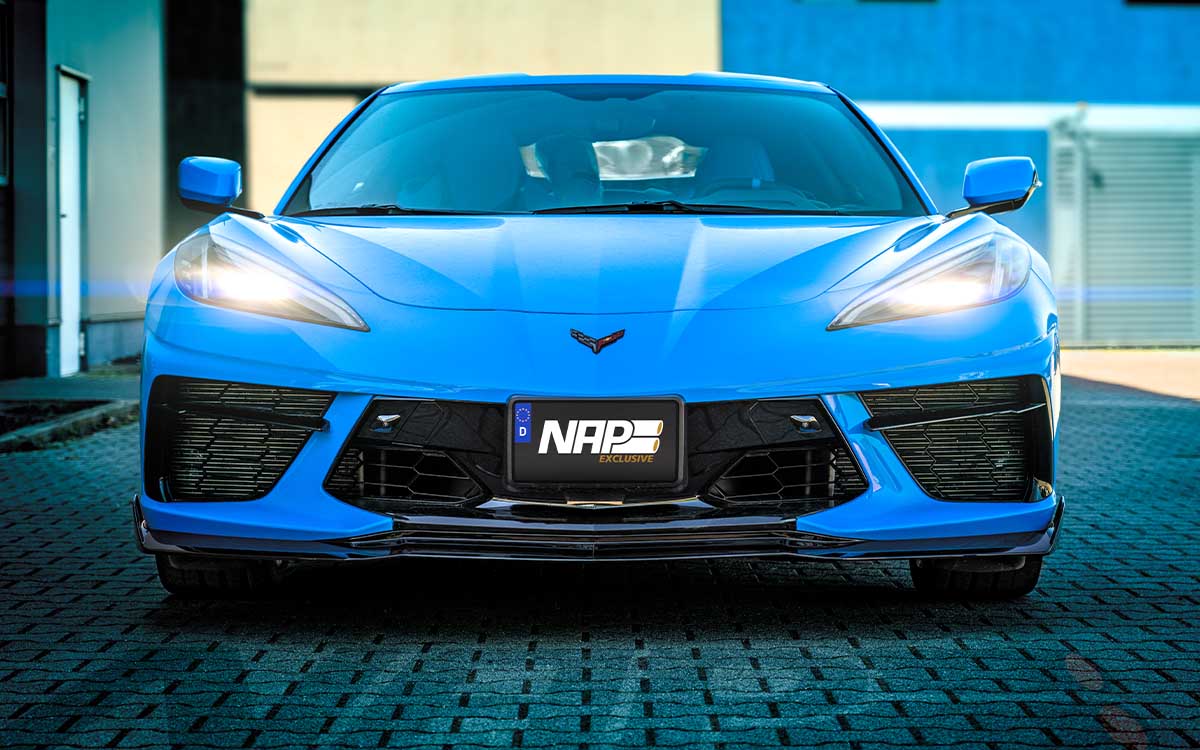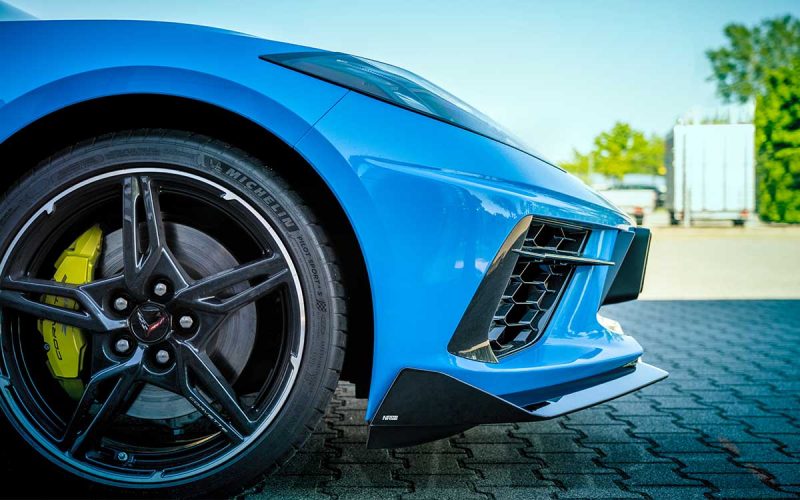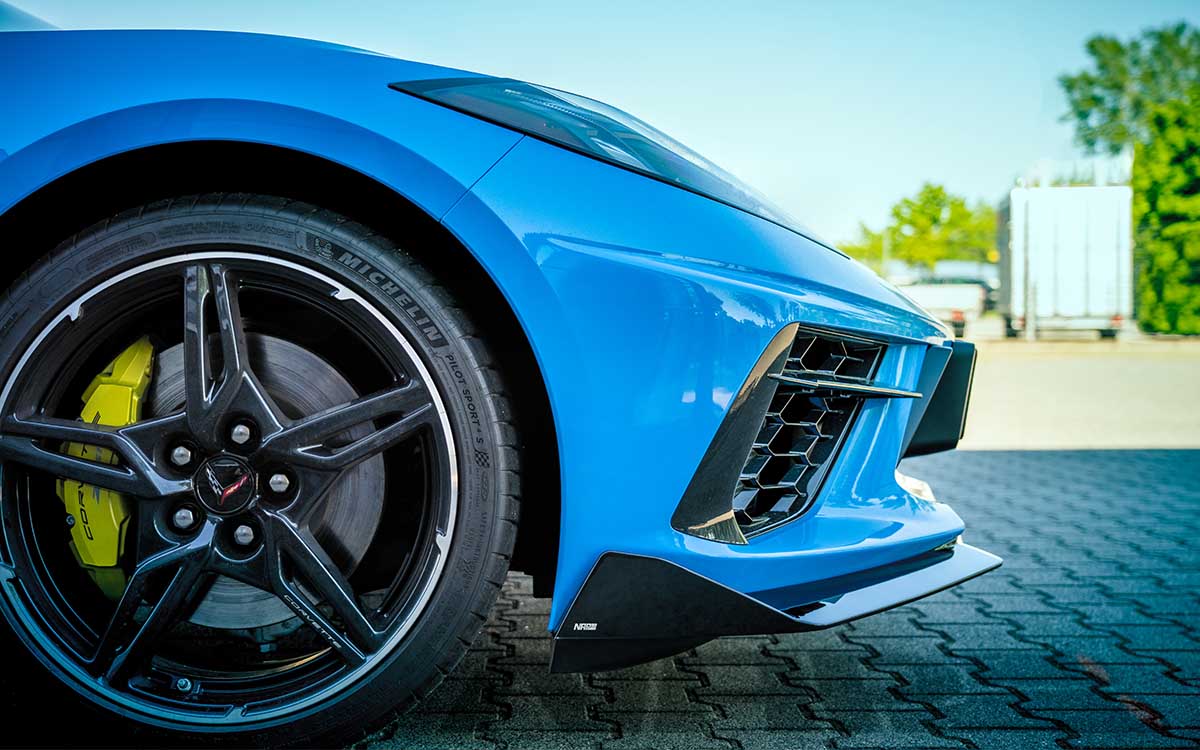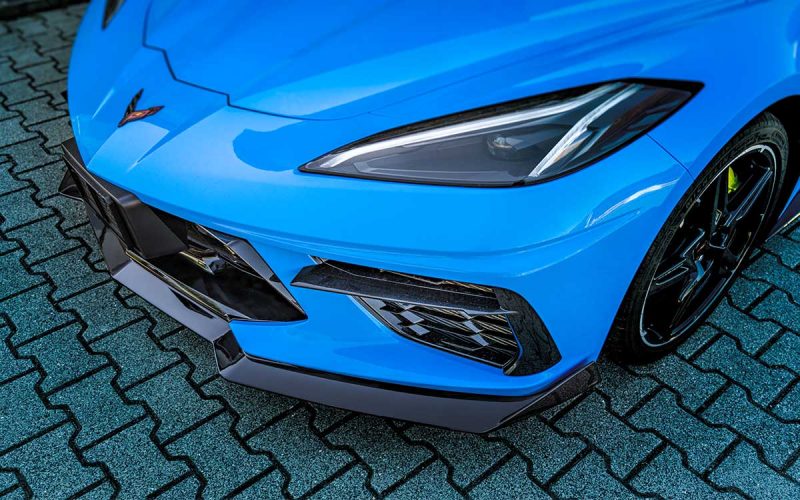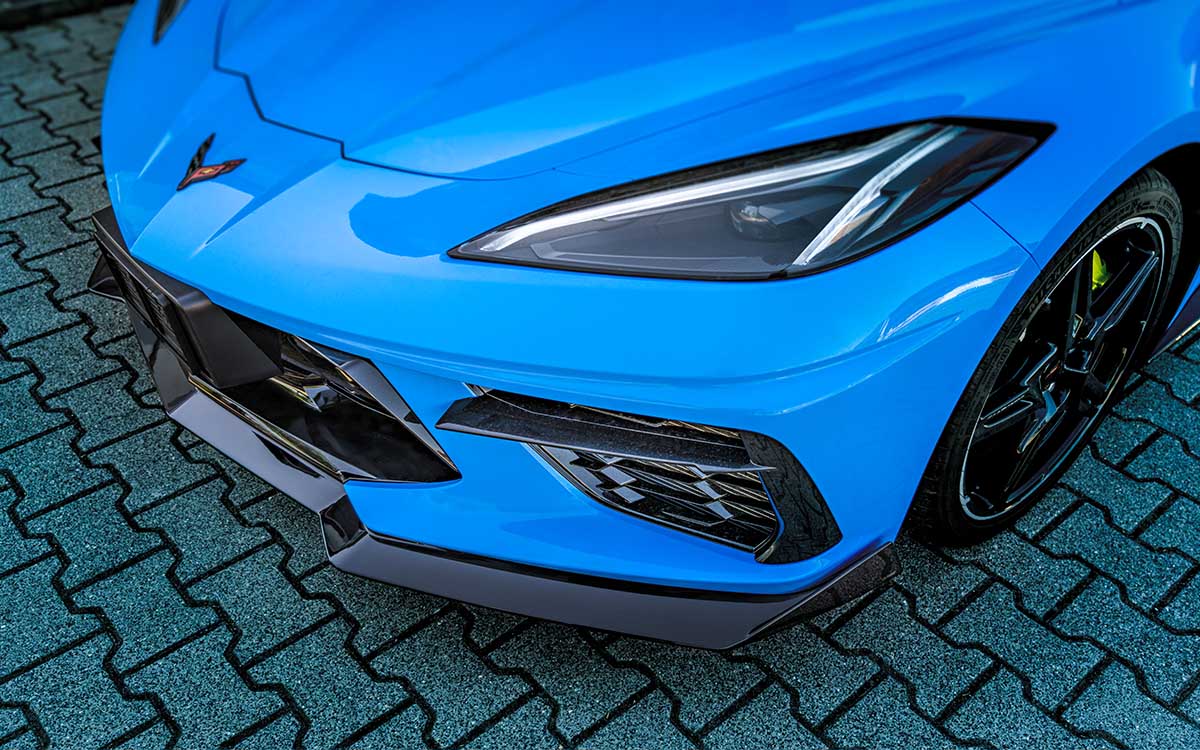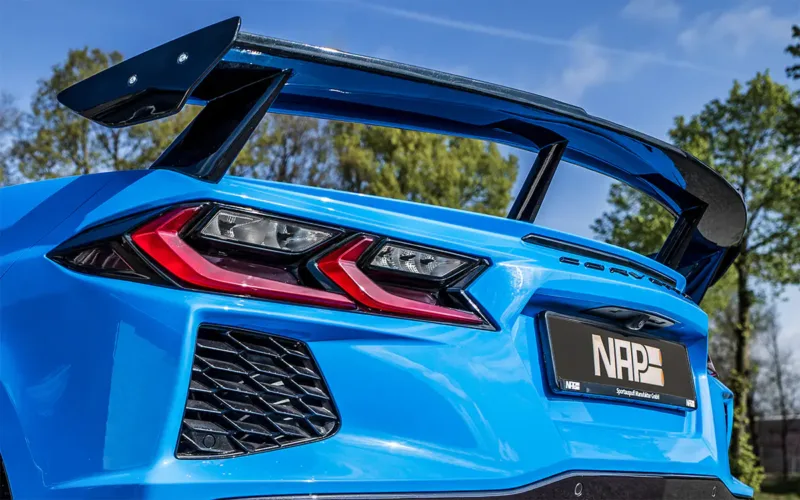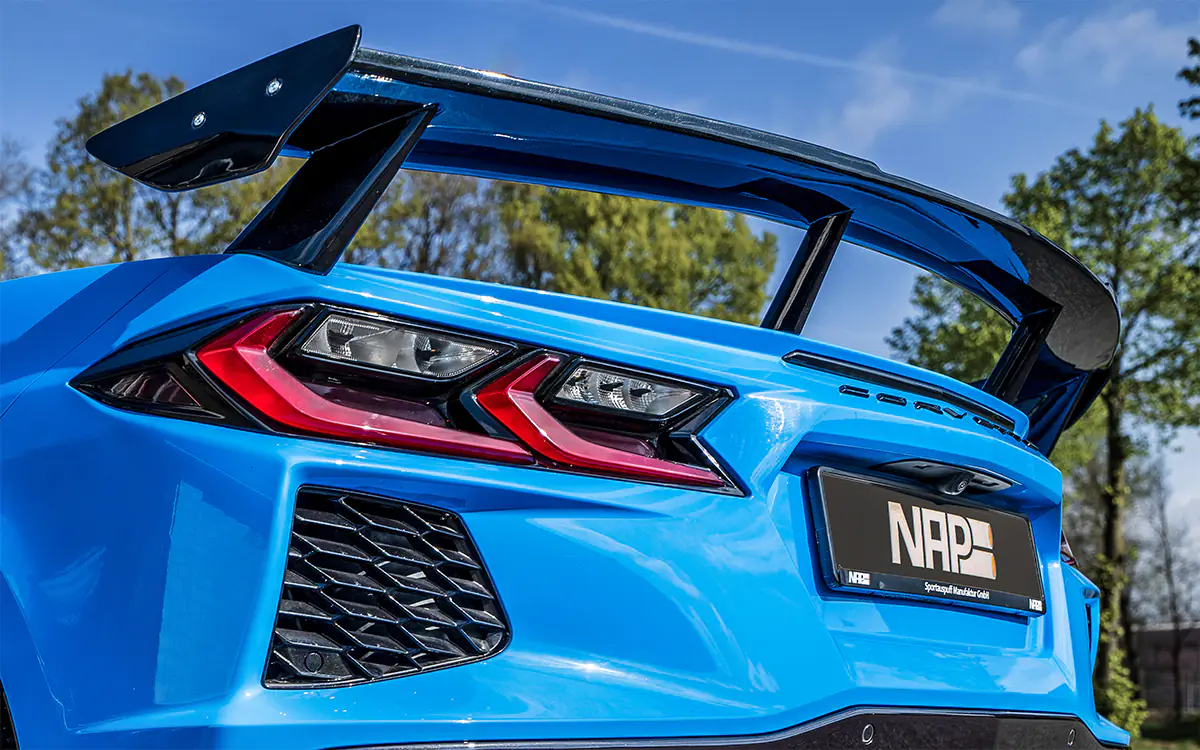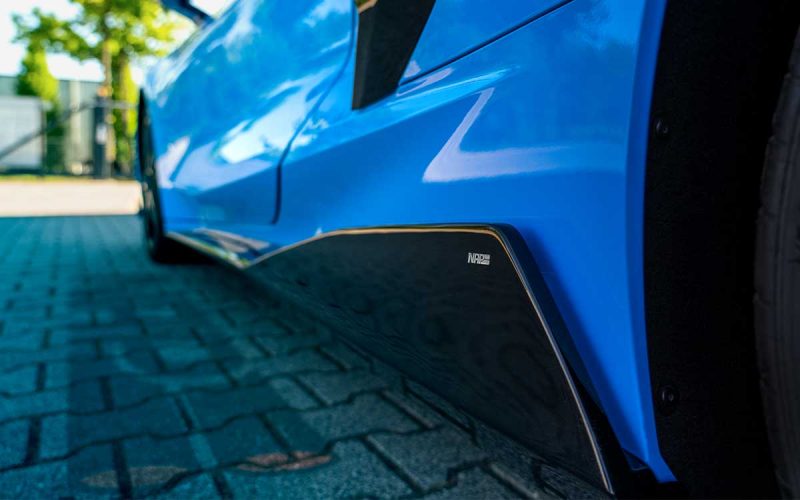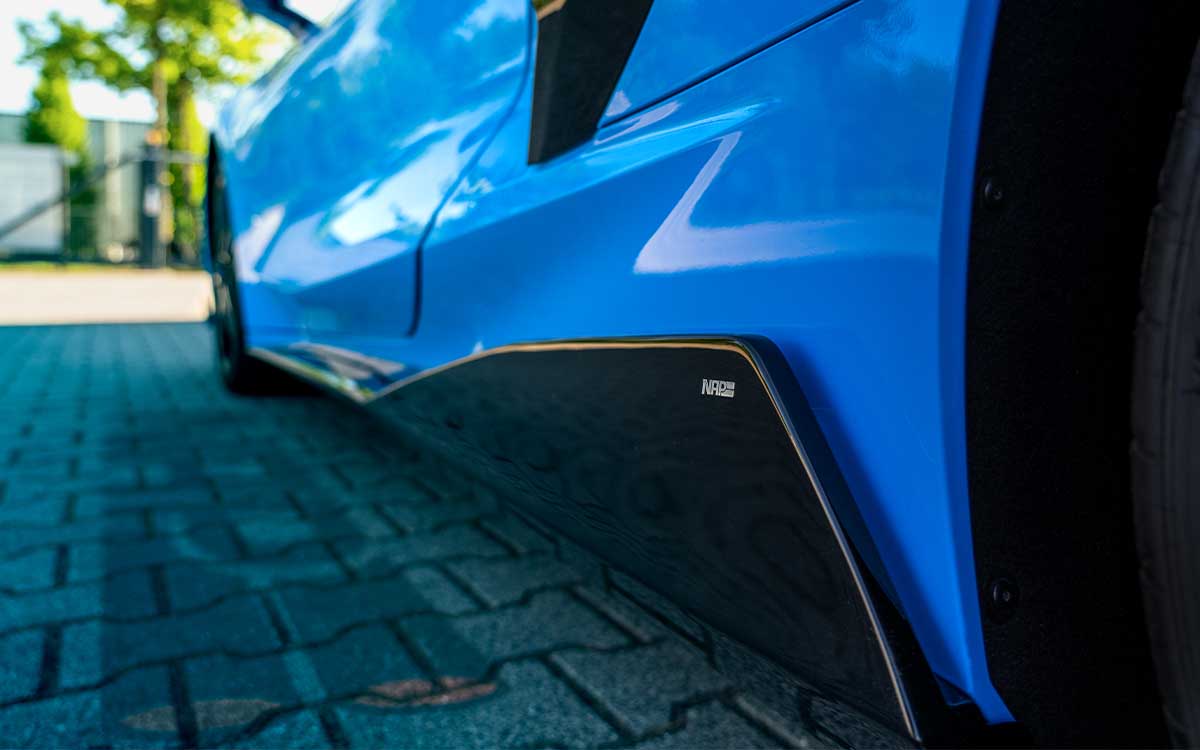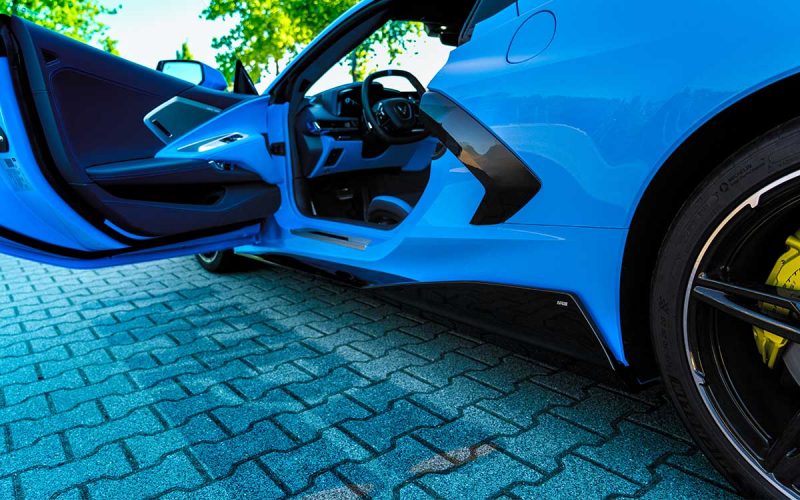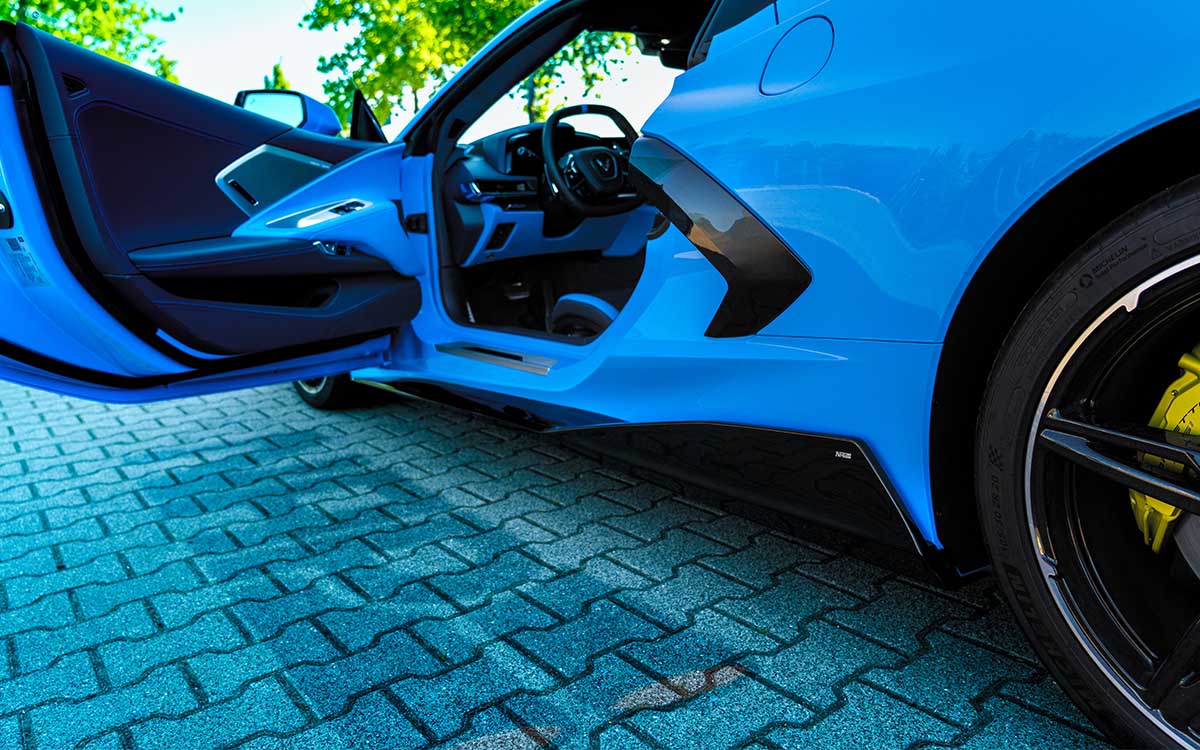 QUAD centered valve exhaust system